FET Strategy Implementation and Delivery
Future FET: Transforming Learning Strategy 2020-2024 Strategy Implementation and Delivery
Further Education and Training (FET) is unique because it is for everyone and every community in Ireland. That is what makes Future FET: Transforming Learning 2020-2024 so important. It is an ambitious strategy based around the three core pillars of building skills, fostering inclusion, and facilitating pathways. These core pillars are underpinned by seven enabling themes.
By the end of the strategy FET will offer a clear pathway to learners that can take them as far as they want to go (Simplified pathways). It will transform its delivery and expand the portfolio of opportunities for learners at any level. (Easier access). Learners will be inspired to believe in themselves to reach their potential (Learner experience) and there will be a greater awareness of FET which is valued by learners, employers, Government and communities (Powerful identity)
As part of the Strategy implementation governance structure, there is a Transforming Learning Steering Group consisting of educational stakeholders. This oversees and advises on the development and delivery of the Strategy.
By clicking on BUILDING SKILLS or CREATING PATHWAYS OR FOSTERING INCLUSION or ENABLING THEMES on the boxes below, the progress made under Future FET: Transforming Learning can be seen.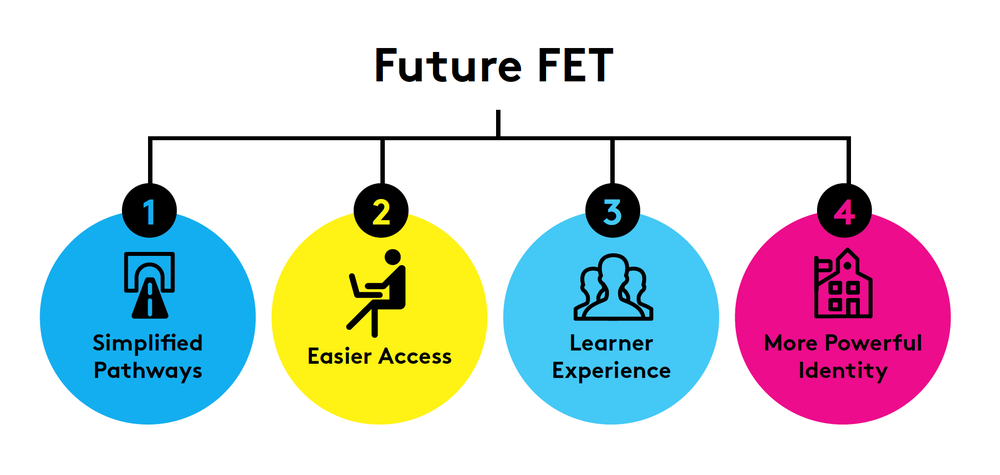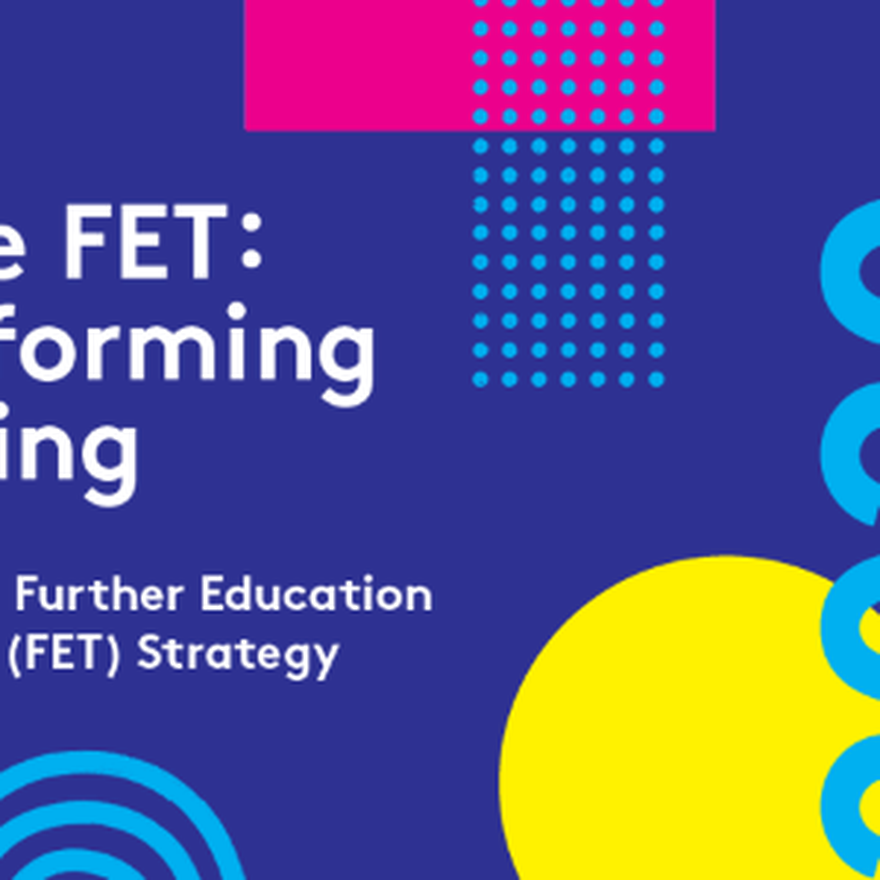 Future FET: Transforming Learning
The National Further Education and Training (FET) Strategy 2020-2024
View Report